The real estate bubble of 2007-2008 is in the rearview mirror for most people. Besides those who faced foreclosure, and its subsequent hit to credit, most people have enjoyed increasing values in recent years. During the financial crisis, lenders were over-extending credit and many people, who could not afford their new home, were stuck with mortgages they could not afford. During that period, home values hit a peak in 2007 and dropped through late 2011. The net effect was that lenders began to tighten up credit and mortgage availability became more scarce. About 10.4 percent of these homeowners are still underwater today. That has leveled out in recent years and lower rates have allowed more people a shot at home ownership.
Mortgage rates have been a game-changer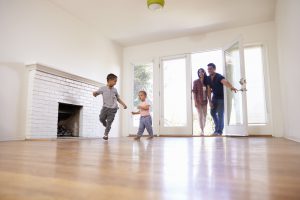 Historically, low mortgage rates have been one of the greatest stimulus for a robust housing market. Mortgage rates in the 3 to 4 percent range have been the norm for six years for those with good credit. The turning point has finally come though, as the Federal Reserve increases rates for only the fifth time in two and a half years. This is still the time to buy because mortgage rates could reach 5 percent by the years end. Already in 2018, average mortgage rates have risen 0.4 percent.
Would you like to learn more about our free retirement planning online workshop?
Take me there
Home prices for existing home challenge buyers
While it depends on what part of the country you live in, home prices have mostly been heading north over the past few years.  The S&P CoreLogic Case-Shiller Home Price Indices say that home prices ended 2017 6.3 percent higher than 2016. That figure is based on their 20-City Composite. According the Corelogic Case-Shiller, the average increase in home prices since the financial crisis is 62 percent. Inflation was 12.4 percent over the same period. Some of the biggest gains have been seen in Seattle, Las Vegas, and San Francisco.
Home values have increased for owners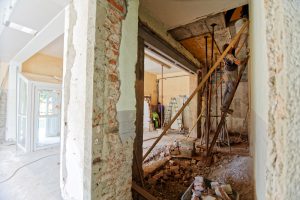 Networks like HGTV and streaming services like Netflix are replete with shows that feature professional house "flippers" plying their craft and buying and improving properties with the goal of turning a tidy profit. It's enough inspiration for anyone buying or renovating an existing home. In 1940, the median value of a single-family home was $30,500. By 2000 it had risen to $119,600, according to the U.S. Census Bureau. Home values in the south have done particularly well recently as many Americans escape to a more inviting year-round climate. The current home value in the U.S. is $207,600.
The rate of homeownership has increased in the past year
Millennials could make up 43 percent of homebuyers with mortgages during this year. That should come as no surprise since the average rent for a three-bedroom home in the U.S. is currently $1,431/monthly. (as of March 2018) That rate has risen steadily since averaging $1,221/monthly in March of 2012. At the current rate, according to Zillow, there is a 1.7 year breakeven timeframe before buying becomes more financially advantageous than renting. U.S. homeownership fell to 63.4 percent in the second quarter of 2015, and to 62.9 percent by July of 2016 – the lowest rate in more than 50 years. That trend reversed in 2017 and hit 64.2 percent in the fourth quarter, the first increase in 13 years.
If you are considering buying a new home, you have some new information to chew on. Home ownership is always part of a bigger financial plan, whether saving for that first home or constructing a budget to move up from a transitional property.