Those fangs that terrorized generations, from Dracula to the Wolfman, Valek to Rutger Hauer, vampire and werewolf movies have been at the top of the horror genre. Anything with long fangs is well worth getting far away from.
But, are there fangs that are not as scary?
Unlike Dracula's canines, there are actually some fangs that are popular investments and aren't preoccupied with targeting a few unlucky necks; but they are not FANGS, but FAANG's. Confused? Read on.
Much of the momentum in driving the stock market ahead at a break-neck pace recently have been the stocks of five companies that touch the lives of nearly every American. They are Facebook, Apple, Amazon, Netflix, and Google-parent Alphabet. These are the so-called FAANG stocks.
It is not coincidental that most Americans have heard of at least two or more of these household brands because they are synonymous with the Internet and technology and have a combined capitalization that exceeds many countries. They have also had some impressive performance, with gains of between 31 percent and 54 percent during 2017.
An equal-weighted portfolio of the five stocks was up 18.4 percent through February 26 of this year. That's more than six and a half times the S&P 500's performance as of the same date.
Just one component, Apple, makes up almost four percent of the S&P and 11 percent of the Nasdaq. This means that many investors hold the stock indirectly in mutual funds and ETF's.
Would you like to learn more about our free retirement planning online workshop?
Take me there
The FAANG's are Massive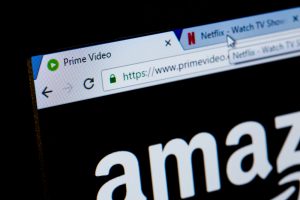 The FAANG stocks are some of the largest companies in the S&P 500 by market capitalization. Netflix is not as large as the others though, yet it is beating the others in performance this year. Post correction, all five stocks have bounced back, although Facebook and Google were down slightly for the month of February.
By mid-2017, the five stocks had a market capitalization of nearly two and a half trillion; about the size of the economy of France.
Investors, who are proponents of technology, have been greatly rewarded by the FAANG stocks. Some say that Google may be the most powerful company on earth, based on their reach and control and influence on the Internet. All five stocks dropped slightly on February 27 when the new Federal Reserve chairman indicated that interest rates would see additional increases this year. The FAANG's began rebounding during after-hours trading though.
Will the FAANG's Pop?
With the impressive performance of the FAANG's, will they eventually end up in another tech bubble like we saw in 2000? Some analysts believe that there are still many areas of opportunity within the business sectors of these companies. They cite markets for artificial intelligence, e-commerce, social media and cloud computing to name a few.
Apparently, many institutional investors, including fund managers, like the FAANG's because they have added them to many portfolios. On the other hand, there can always be unseen variables that impact all sectors of the market.
So, while you may not have any fear of the canine fangs on that toy poodle down the street, you now understand why a small group of stocks have some real FAANG's.